Description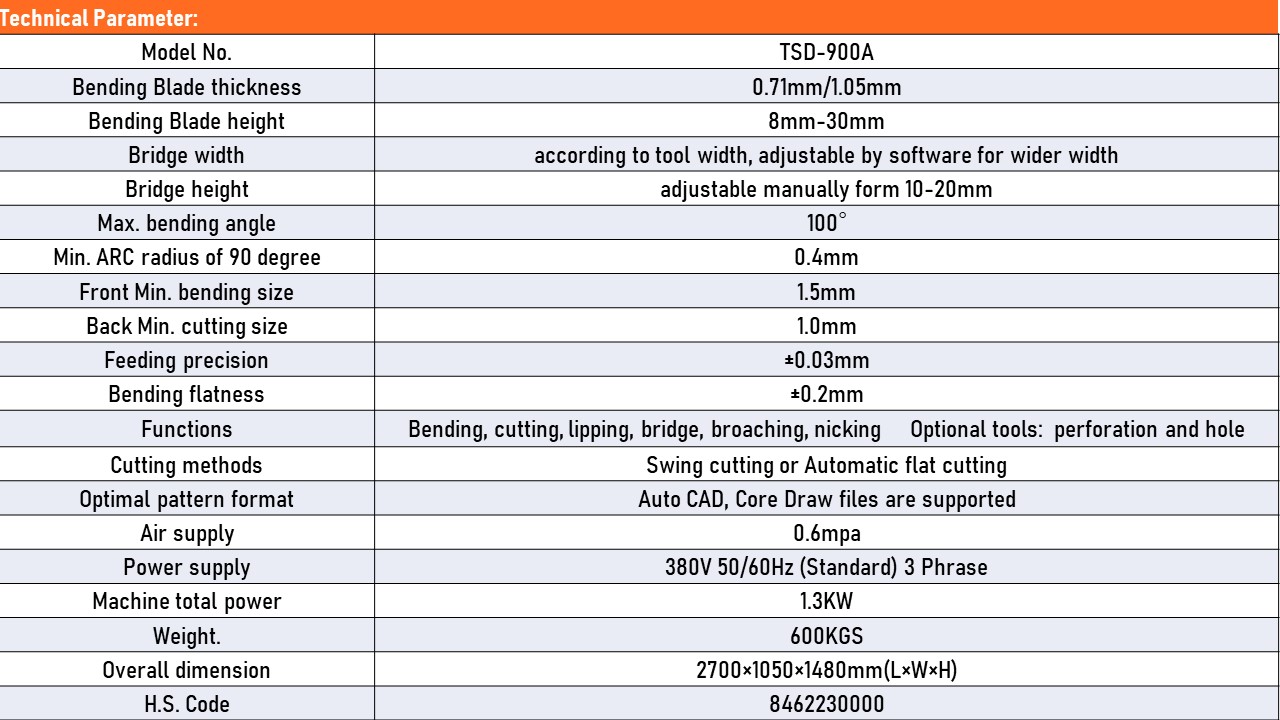 Functions and usage:
Possess of functions such as bending, bridge, lipping, cutting, broaching, nicking, perforation functions.

Japan Servo motor system + Ball-screw guide- rail in design, eradicate skidding and dislocated.

Unique imported mould tool design, easy to bend pattern, high precision of size, durable

In order to guarantee precision and long-life span, transmission and control parts are imported

Self-developed latest bending control system, easy to operate and upgrade available.

Fully English & Chinese interface, easy to learn how to operate, make bending work easy.

It can be installed soon after bending patterns form the machine, no need extra more hard work.

It's widely used in box mould, doll mould bending, sticker die…etc..

Exactly to realize fully automatic bending, help to save plate making time.