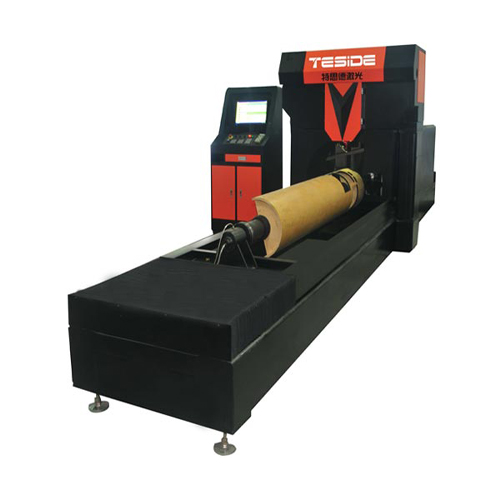 TSD-RC1500 Rotary die laser cutting machine
Machine Model No.:TSD-RC1000/1500/2000...Laser power :1000/1500/2000WApplications:It's widely used in printing, package, die making industries.Applicable materials:Rotary die plywood.Rotary die laser cutting machine
Description
Machine Model No.:TSD-RC1000/1500/2000...
Laser power :1000/1500/2000W
Applications:
It's widely used in printing, package, die making industries.
Applicable materials:
Rotary die plywood.
Rotary die laser cutting machine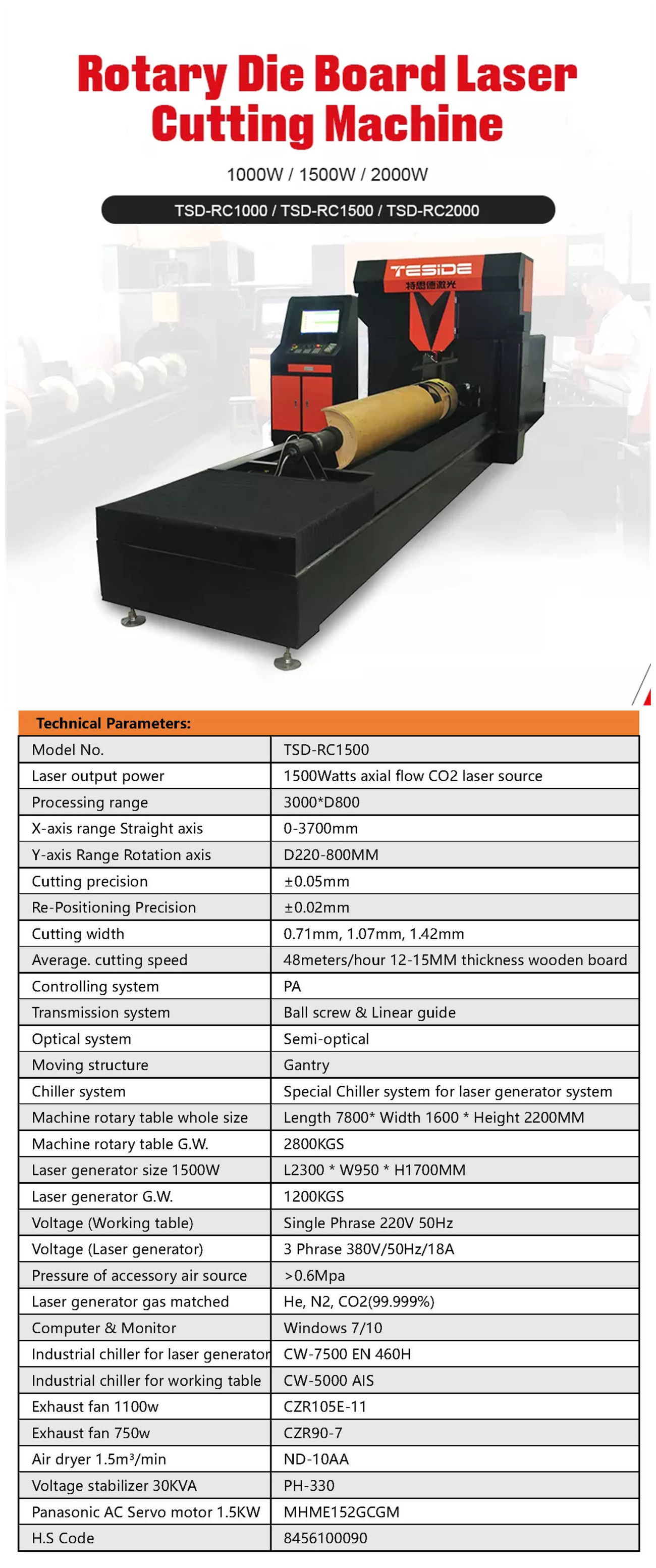 Machine Features:
1. Adopt Gantry style and mixed laser path structure, machine table bed hard and stable in working, reasonable floor space required for machine, laser optical path short, adopt imported reflect mirror and lens from II-VI to make laser path thinner and the cut stronger.
2. Intelligent Electronic Laser cutting head coming with automatic touching system, automatically adjustment to adapt the jagged materials and keep cutting precision.
3. Adopt Panasonic Servo Drive and Motor system, Taiwan HIWIN precision linear guide rail to keep high precision cutting.
4. Highly effective smoke-exhausting system coming with optimized dust collector device to create healthy environment for operator.
5. Automatic gas control system to ensure low energy consumption operation power consumption and gas consumption.
6. Software is easy to operate, simple and easy to understand.
7. Be equipped with the optical path gas compensation function that can avoid difference and divergence of the beam and during the conduction process by gas disturbance, and can always maintain the positive pressure of clean gas in the optical cavity to prevent external smoke and enter in.
8. Be equipped with the full compensation device in optical path of autonomous developed, to ensure the consistency of the beam diameter and the constancy of the focus in the entire range of processing.
Applications:
It's widely used in printing, package, die making, advertising signs, metal plates, light-fixture, hardware, electric equipment, Automotive, electrical components…etc. industries.
Applicable materials:
Plywood, MDF board, acrylic, iron board, steel board, stainless steel board, aluminum board, copper board…etc. metal and non-metal materials.