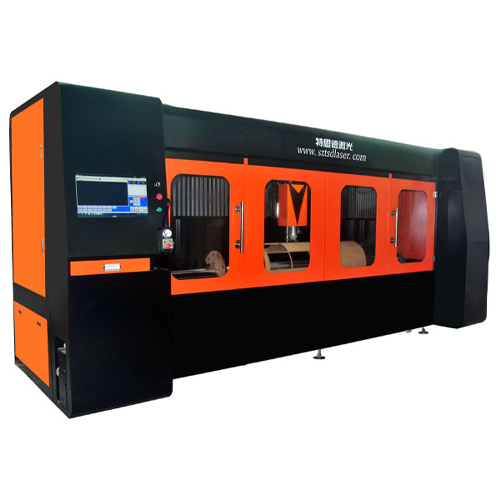 TSD-RC300 CNC rotary die cutting machine
Machine Model:TSD-RC300CNC Rotary die board cutting machine application industry:Printing, packaging, die, etc.CNC Rotary die board cutting machine suitable materials:Rotary die special die-cutting board, arc board and other materials.This type of numerical control garden die cutti
Description
Machine Model:TSD-RC300
CNC Rotary die board cutting machine application industry:
Printing, packaging, die, etc.
CNC Rotary die board cutting machine suitable materials:
Rotary die special die-cutting board, arc board and other materials.
This type of numerical control garden die cutting machine adopts cutting methods of milling cutters and drill bits.
Size specification: optional.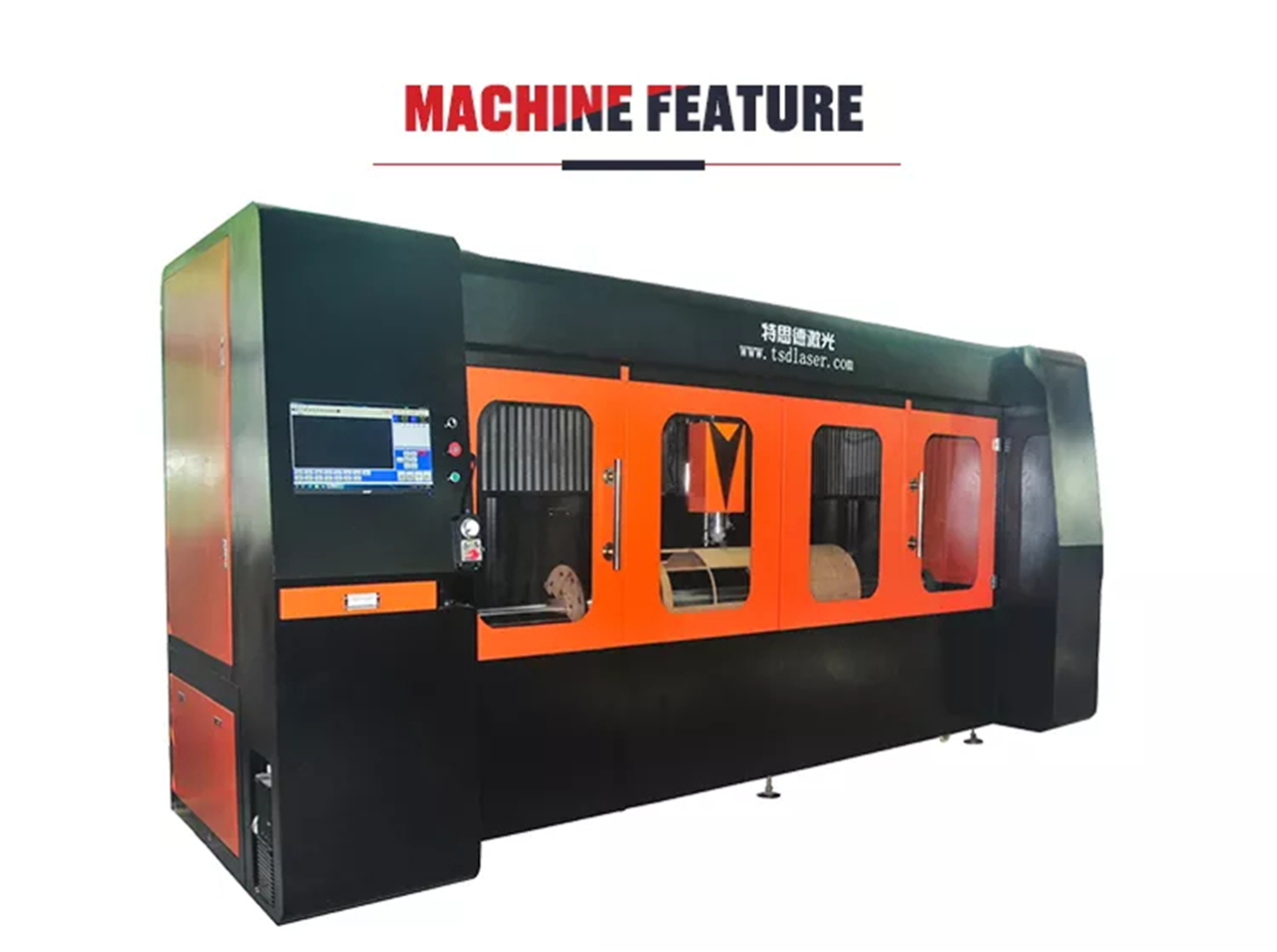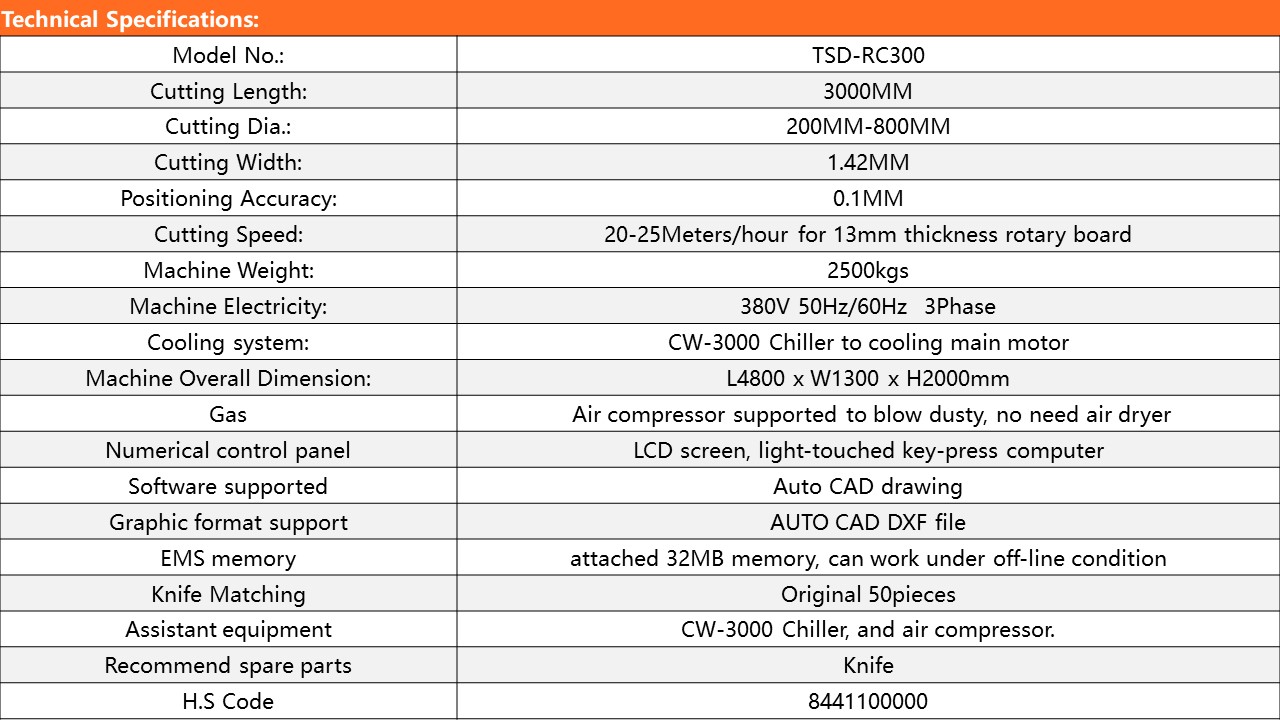 Performance:
1. High rigidity machine bed with annealing process to ensure the accuracy of the machine, to be stable for a long time.
2. Fully closed design, isolation of dust, no pollution.
Advantage:
1. Low cost machine, quickly to return investment;
2. Low consumption cost, two degrees of electricity per hour only;
3. Low maintenance cost, milling cutter consumption only;
4. Small installation space needed only 4.8M length by 1.5M width;
5. Working environmental protection, no laser cutting smoke;
6. Fully automatically drilling cut the installation hole, one-time to complete the rotary die cutting process.
7.Double-heads design, one for cutting and one for drilling, no need to change tools, easy operate and high effective.